---
LOC Panel Discussion with the Adult authors: https://www.loc.gov/item/webcast-10923/
About the Author
Before she became a novelist, Ramona Emerson spent 16 years documenting crime scenes. As a police department photographer in Albuquerque, N.M., she covered everything from car accidents to refinery explosions. Once she had to ride a mule up a mountain for two hours with all her gear just to document a scene where someone got hurt.
See her interview with NPR: https://www.npr.org/2022/11/02/1133456445/shutter-author-ramona-emerson
---
On YouTube
Discussion with The Poisoned Pen Bookstore on YouTube.
https://www.youtube.com/live/PiO_JGG3870?feature=share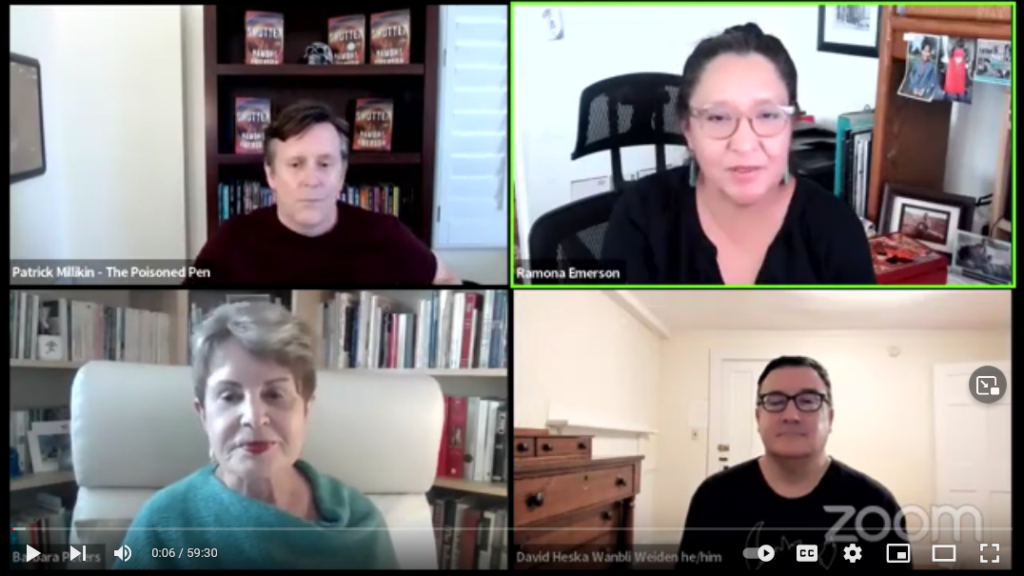 ---
Forensic Photography
Forensic photography: Prospect through the lens
https://www.ncbi.nlm.nih.gov/pmc/articles/PMC6080161/
Forensic photography is an indispensable tool in modern forensic odontological protocol which aids in investigative procedures, maintenance of archival data, and to provide evidence that can supplement medico legal issues in court. Proper selection and implementation of the appropriate photography and computer equipment combined with necessary training and correct workflow patterns make incorporating photography into the field of forensics, an easily obtainable goal. The role of the forensic photographer is crucial, as a good skill in photography with updated knowledge of the mechanics and techniques involved is required for proper documentation of evidence. This paper aims to shed light on the various aspects of forensic photography with emphasis on its diverse applications and advancements.
Principles of Crime Scene Photography
https://www.forensicsciencesimplified.org/photo/principles.html
The purpose of crime scene photography is to document what is there and where it is in relationship to the scene, whether it is obviously connected to the crime or not.